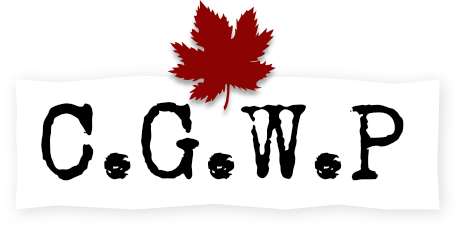 Lieutenant-Colonel Francis Joseph Clark
PERSONAL INFORMATION
Date of birth:
1860-12-09
Place of birth:
Nottingham England
Next of kin:
Edith May Clark, wife. 1911 Rosser Avenue, Brandon, Manitoba
Occupation (attested):
Gentleman
Address:
1911 Rosser Avenue, Brandon, Manitoba
MILITARY INFORMATION
Rank detail
Lieutenant-Colonel (Army). 1917-05-21 to 1917-12-08
Lieutenant-Colonel (Army). 1917-02-05 to 1917-05-21
Lieutenant-Colonel (Army). 1917-01-04 to 1917-02-05
Lieutenant-Colonel (Army). 1916-07-14 to 1917-01-04
Lieutenant-Colonel (Army). 1915-11-15 to 1916-07-14
Degree of service:
Europe
Awards
Honourable Mention to Secretary of State for War
Date of award: 1918-03-13
RESEARCH INFORMATION
Uploader's Notes:
Son of William Clark and Mary Clark (nee Frogatt); husband of Edith May Clark (nee McKinnon) married August 15, 1899
Discharged December 8, 1917 Medically Unfit
He was the original commanding officer of the 45th Battalion CEF. His attestation papers list as military experience the Northwest Rebellion of 1885 and the Boer War in South Africa.
Text of entry in "Who's Who in Canada" Vol 6-7, 1914
CLARK, Francis Joseph - Managing Director, Canadian Phoenix Insurance Co., Fire Insurance, 9th St., Brandon. Born Nottingham, England, Dec.9, 1860, son of William and Mary Clark. Educated: Private Schools. With Midland Hosiery Co., Nottingham 1875-1882; came to Manitoba 1882; farmed South of Brandon, Man., 1882-1889; Accountant, Hamilton Provident Loan Society, Brandon, 1889-1905; started present business, 1906. Alderman, Brandon, 1905-1909. Private, Robin Hood Rifles, Nottingham, England 1879-1882; Sergeant, 95th Regiment, Northwest Rebellion 1885; Captain, 5th Mounted Rifles, South Africa, 1902; Lieutenant-Colonel, 12th M.D., 1908-1912; Brigadier, 7th Cavalry Brigade, 1913. Married Edith May McKinnon, daughter of E.C. McKinnon 1899;has one son and one daughter. Club: Brandon. Societies: A.O.U.W.; C.O.F.; W.O.W. Recreations: motoring, shooting, golf, cricket. Liberal; Unitarian. Residence 1911 Rosser Ave., Brandon, Man.
Uploader's Research notes: 45th Battalion Nominal Roll [Lieutenant-Colonel Army Canadian Infantry 45th Battalion Headquarters Lieutenant-Colonel Army Canadian Infantry 32nd Battalion Headquarters Lieutenant-Colonel Army Canadian Infantry 15th Reserve Battalion Lieutenant-Colonel Army Canadian Infantry General List Lieutenant-Colonel Army Canadian Infantry Saskatchewan Regimental Depot Discharged Medically Unfit Honourable Mention to Secretary of State for War ]
ARCHIVAL INFORMATION
Date added: 2011-02-21
Last modified: 2020-09-30