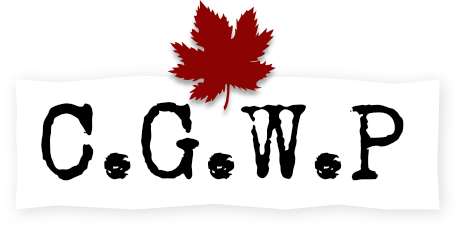 Famous Canadians in the Great War
All 619,636 Canadians who served in the Great War deserve recognition, but some have become more prominent than others in the annals of history. Some of these are highlighted below:
Unknown Soldier - He died on April 9, 1917 during the battle for Vimy Ridge. His name is unknown and he represents the 116,000 Canadians who have lost their lives while fighting in Canada's Armed Forces. He is buried at the base of the National War Memorial in Ottawa.
Georges Vanier - (April 23, 1888 - March 5th 1967) First French-Canadian born Governor General.
John Diefenbaker - (September 18, 1895 - August 16, 1979) The 13th Prime Minister of Canada, also known as "the Chief."
Lester B. Pearson - (April 23, 1897 - December 27, 1972) The 14th Prime Minister of Canada, first Canadian recipient of the Nobel Peace Prize and the man responsible for the formation of the United Nations Peacekeeping force.
Lorne Chabot - (October 5, 1900 - October 10, 1946) The greatest goaltender not in the Hall of Fame. Vezina Trophy winner, All Star, and winner of Stanley Cups with both the Rangers (1928) and Maple Leafs (1932).
Frank McGee - (November 4, 1882 - September 16, 1916) Inaugural member of the Hockey Hall of Fame in 1945, won 3 Stanley Cups in 4 years of professional play, averaged over 3 goals/game during the regular season and 2.86 goals/game in the playoffs.
General Sir Arthur Currie - (December 5, 1875 - November 30, 1933) First Canadian-born General. Led the Canadian forces from 1917 until the end of the Great War.
William Avery (Billy) Bishop - (February 8, 1894 - September 11, 1956) Nicknamed "Hell's Handmaiden", he was responsible for shooting down 72 German aircraft in the Great War. Britain's leading air ace, Commander of the first Canadian Air Force, and a recipient of the Victoria Cross, Distinguished Service Order, and Bar, Military Cross and the Distinguished Flying Medal in World War I.
William George Barker - (November 3, 1894 - March 12 1930) He enlisted as an infantry soldier, in 1914, and transferred to the Royal Air Force in 1916. Flying first as an observer, he eventually became a pilot where he became one of the top Commonwealth flyers. Barker is the most decorated Canadian in Military service. He was awarded the Victoria Cross, the Distinguished Service Order, and bar, the Military Cross and two Bars, two Italian Silver Medals for Military Valour, the French Croix de Guerre and was mentioned in Dispatches three times.
Sir William Stephenson - (January 23, 1897 - January 31, 1989) The man called "Intrepid". He has been said by some to have been the single most important man in the war to defeat Hitler's Third Reich, serving as spy for Winston Churchill and Franklin D. Roosevelt, as well as being an inspiration for Ian Fleming's James Bond.
Lt. Col. John McCrae - (November 30, 1872 - January 28, 1918) Doctor, soldier, poet. Writer of "In Flanders Fields," the most well-known text of the Great War.
General Andrew George Latta McNaughton, CH, CB, CMG, DSO, CD, PC - (February 25, 1887 - July 11, 1966) A Canadian scientist, army officer, cabinet minister, and diplomat. Commanded the Canadian Corps in the first half of World War 2.
Sam Steele - (January 5, 1848 - January 1919) One of the most noted member of the North West Mounted Police, he served in the Boer War and the Great War.
Frederick Banting - (November 14, 1891 - February 21, 1941) Awarded the 1923 Nobel Prize for Physiology or Medicine, he is best known for the discovery of insulin.
Norman Bethune - (March 4, 1890 - November 12, 1939) Known widely as an innovative thoracic surgeon, a vigorous advocate of democratic medical services, and an international humanitarian, Norman Bethune is revered in China as a hero in the successful struggle for the establishment of its first united republic in 5,000 years.
Tom Longboat - (July 4, 1886 - January 9, 1949) Indigenous long distance runner.
Charles Vincent Massey - (February 20, 1887 - December 30, 1967) First Canadian-born Governor General of Canada.
Raymond Hart Massey - (August 30, 1896 - July 29, 1983) Hollywood and Television actor, appearing in productions such as 'The Prisoner of Zenda', 'Abe Lincoln in Illinois', 'East of Eden', and 'Dr. Kildare'.
Gregory Clark - (September 25, 1892 - February 3, 1977) One of the most famous of Canadian journalists. Remembered for his ongoing series of humorous articles in the "Weekender" section of many Canadian newspapers.
Dick Irvin - (July 19, 1892 - May 16 1957) Hockey Hall of Fame member, coached Montreal Canadiens to three Stanley Cups.
Grey Owl - (September 18, 1888 - April 13, 1938) An Englishman, posing as an Indigenous individual, he became one of the greatest early Canadian conservationists. He enlisted in the CEF under his real name, Archibald Stansfeld Belaney, although gave false details about his place of birth.
Percival Molson - (August 14, 1880 - July 5, 1917) A gifted athlete, member of the Board of Governors of McGill University, Member of the 1904 Canadian Olympic Team and of the 1896 Stanley Cup winning Montreal Victoria's. He left a legacy in his will to build a sports stadium at Montreal's McGill University, now known as Percival Molson Stadium. In 1996, Captain Percival Molson was an inaugural inductee to the McGill University Sports Hall of Fame.
A.Y. Jackson - (October 3, 1882 - April 5, 1974) Painter, Member of the Group of Seven.
Raymond Chandler - (July 23, 1888 - March 26, 1959) Although he never lived in Canada, the author of 'The Big Sleep', 'Farewell, My Lovely', and 'The Long Goodbye' served with the 7th Battalion during the war.
Ralph Connor - (September 13, 1860 - October 31, 1937) Pen name of Charles William Gordon, one of the most popular authors of his time.
Leslie Miscampbell Frost, PC, CC, QC - (September 20, 1895 - May 1973) A politician in Ontario, Canada, who served as the 16th Premier from May 4, 1949 to November 8, 1961. Due to his lengthy tenure in office, he gained the nickname "Old Man Ontario".
Lieutenant Harry Colebourn - (April 12, 1887 - September 24, 1947) A Veterinary Officer with the 34th Fort Garry Horse of Manitoba. In 1914, Colebourn was on his way to Europe to participate in the Great War when along the way, he picked up a bear cub that became the Regimental mascot. Recognizing that the bear would be better off staying in England than going to France, 'Winnie' was given to the London Zoo for safekeeping. Young Christopher Milne became enamoured with the bear, and his father wrote a series of stories around Winnie, called 'Winnie the Pooh'.
Conn Smythe - (February 1, 1895 - November 18, 1980) Founder of the Toronto Maple Leafs.
---
If you have suggestions for other inclusions on this list, please let us know.