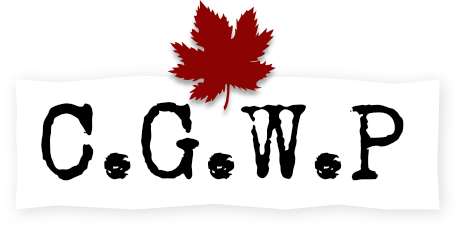 Sapper Frederick Walter Mines
PERSONAL INFORMATION
Date of birth:
1892-10-05
Place of birth:
Toronto Ontario Canada
Next of kin:
Emily Mines, mother. 225 McCaul Street, Toronto, Ontario
Occupation (attested):
Chauffeur
Occupation (normalized):
Other Motor-Vehicle Drivers
Address:
225 McCaul Street, Toronto, Ontario
Religion:
Church of England
MILITARY INFORMATION
Regimental number:
527619
Rank detail
Sapper (Army). 1919-01-02 to 1919-03-22
Sapper, 7th Battalion, Canadian Engineers, Canadian Engineers (Army). 1918-05-30 to 1919-01-02
Private, 123rd Battalion, Infantry (Army). 1917-06-26 to 1918-05-29
Private (Army). 1915-12-03 to 1917-06-25
Degree of service:
Europe
Battle wounded/killed: Wounded September 10, 1916 at Albert, France
RESEARCH INFORMATION
Uploader's Notes:
Son of John Sydham Mines (Service No. 166843) and Emily Agnes Mines (nee Spencer); older brother of John Thomas Mines (Service Nos. 201863 & 675942); husband of Maud Mines (nee Bird)
Prior service with the 10th Royal Grenadiers
Uploader's Research notes:
Attested in B Section, 2nd Field Ambulance Depot, CAMC [Private Army Canadian Army Medical Corps No. 2 Field Ambulance B Section
Posted to Base Stationary Hospital for training from December 30, 1915. Sailed with 2nd Field Ambulance B Section Depot, 5th Reinforcing Draft aboard SS Olympic from Halifax to Liverpool, March 29 to April 13, 1916.
June 8, 1916, posted to the CAMC General Depot and proceeded to France. Attached to 7th General Hospital, Le Treport from July 12-30. July 31, 1916, posted to 2nd Field Ambulance near Vlamertinghe, Belgium.
Slight wounded near Albert France (the Somme) on September 6, 1916. There is no description of the cause, type or location of these wounds on file.
Private Army Canadian Infantry 123rd Battalion
Joined the 123rd Battalion in the field on July 03, 1917. His father, John Sydham Mines, 166843 was serving with this unit at that time. Granted leave from July 30 to August 11, possibly related to his father's illness.
On May 25, 1918, the Canadian Engineers Regiment was reorganized and the 123rd Pioneer Battalion was absorbed into the 7th Battalion, Canadian Engineers.
Sapper Army Canadian Engineers 7th CE Battalion November 16, 1918 reported ill with tonsilitis. Evacuated to 8th Field Ambulance and then to 4th Casualty Clearing Station. Two days later was admitted to the 18th General Hospital at Camiers. On December 12 he was transferred to the 6th Convalescent Depot at Etaples. He was then transferred to the Canadian Base Depot, etaples on December 24 pending proceeding to England. Sapper Army Canadian Engineers Canadian Engineers Regimental Depot Attached to Kinmell Park on February 08 pending return to Canada. Sailed for Canada aboard SS Empress of Britain from Liverpool to Halifax, February 17-25, 1919. ]
ARCHIVAL INFORMATION
Date added: 2013-01-18
Last modified: 2019-02-14