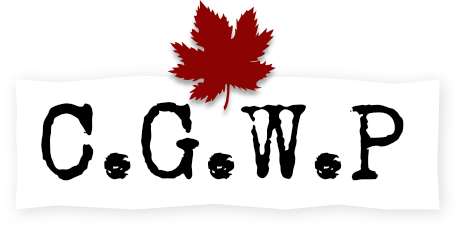 Sergeant George Earle
PERSONAL INFORMATION
Date of birth:
1888-09-16
Place of birth:
Nettlebed Oxfordshire England
Next of kin:
Mrs. Isobel Earle, wife, N.E. corner 105th Avenue and 111th Street, Edmonton, Alberta
Occupation (attested):
Labourer
Occupation (normalized):
Labourer
Address:
N.E. corner 105th Avenue and 111th Street, Edmonton, Alberta
Religion:
Church of England
MILITARY INFORMATION
Regimental number:
436130
Rank detail
Sergeant, 4th Battalion, Infantry (Army).
Private (Army).
Degree of service:
Europe
Awards
Military Medal (Hill 70)
Description: For conspicuous bravery and devotion to duty, on 15th to 21st August 1917. On the night of the 17th/18th Aug. Sgt. EARLE was completely buried but was dug out, badly bruised and shaken. He refused to be evacuated and remained on duty with his Platoon the remainder of the tour. On the night of the 16th/17th when his Company took over the newly won position, he reconnoitred and eventually got in touch with the Battalion on our flank, keeping up communication throughout the tour.
Date of award: 1917-09-21
Date of award: 1917-08-15
Source: R.O. 3327 MacDonell 21-9-17 London Gazette 30389 19-11-17
Comment: 14/15 Star, BWM and VM offered on emedals.ca April 2014.
RESEARCH INFORMATION
CVWM ID:
No CVWM ID in our database, but try
this
.
Uploader's Notes: Prior service with 101st Regiment, Edmonton Fusiliers. Son of George John and Sarah Earle, of Nettlebed, Henley-on-Thames, Oxon., England; husband of Isabel Earle, of Suite 41, Bernard Block, Jasper Avenue East, Edmonton, Alberta.

CEF Burial Registers - Killed in Action - whilst in charge of a platoon, he was engaged in sniping enemy machine gunners in the vicinity of Cayeux, when he was hit in the head by enemy machine gun bullets, and killed instantly.
Uploader's Research notes: [Private Army Canadian Infantry 51st Battalion, 1st Reinforcing Draft Sergeant Army Canadian Infantry 4th Battalion Military Medal Hill 70 For conspicuous bravery and devotion to duty, on 15th to 21st August 1917. On the night of the 17th/18th Aug. Sgt. EARLE was completely buried but was dug out, badly bruised and shaken. He refused to be evacuated and remained on duty with his Platoon the remainder of the tour. On the night of the 16th/17th when his Company took over the newly won position, he reconnoitred and eventually got in touch with the Battalion on our flank, keeping up communication throughout the tour. 14/15 Star, BWM and VM offered on emedals.ca April 2014. ]
ARCHIVAL INFORMATION
Date added: 2004-09-04
Last modified: 2017-01-19