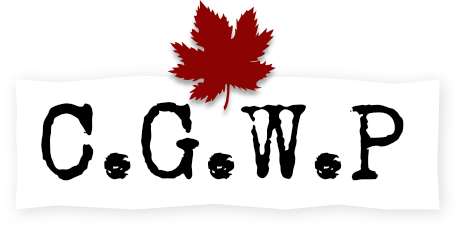 Lieutenant James Martin Cane
PERSONAL INFORMATION
Date of birth:
1887-04-10
Place of birth:
Toronto Ontario Canada
Next of kin:
James G. Cane, Father, 97 Delaware Av., Toronto, Ontario
Occupation (attested):
Newspaper Reprorter
MILITARY INFORMATION
Rank detail
Private (Army).
Lieutenant (Army). 1915-11-01 ?
Lieutenant, 18th Battalion, Infantry (Army). 1916-03-27 to 1916-12-13
Degree of service:
Europe
Battle wounded/killed: Suffered shell-shock at St. Eloi April 6, 1916. Returned to Canada.
RESEARCH INFORMATION
Uploader's Notes:
This is the original attestation record. Re-attested as an officer with the rank of Lieutenant on November 2, 1915 in Toronto.
==============
The Cane family were well-known in Toronto. Various articles appeared through the war years regarding the military service of brothers James and Charles Cane.
A photo portrait of Lieut. J. M. Cane appeared in the Toronto Star on April 14th, 1916, on the front page with the caption: "LIEUT. J. M. CANE, 377 Delaware avenue, Toronto newspaperman, reported wounded by gunshot."
Also on April 14th, 1916, on page two, another article appeared entitled "Lieut. J. M. Cane Severely Shocked." They accidentally used his brother Charles' photograph in this report. Transcription from original:
Lieut. J. M. Cane Severely Shocked.
Lieut. James M. Cane, a well-known Toronto newspaperman, whose home is at 377 Delaware avenue, has been admitted to the hospital suffering from severe shell shock. Before receiving his commission in the 4th Canadian Mounted Rifles he was a reported on the World, and before that had been connected with the News. Lieut. Cane enlisted about a year ago with the 4th C.M.R., but later transferred, going to France about three weeks ago. His parents have not yet had time to receive a letter from him. His brother, Pte. Charles M. Cane, is also in France with the 58th Battalion.
A few months later, another newspaper article dated June 12th, 1916 (pg. 13) included a report that Lieut. James Cane's brother, Pte. Charles Cane, had been wounded and said to be suffering from shell shock. He had been in the trenches since March 1st. (Toronto Star)
A year later another report about the Cane brothers appeared in the Toronto Star on June 9th, 1917, pg. 9. In this report it was noted that Pte. Charles Cane, 19 years, had been wounded and that his brother, Lieut. James Cane, was invalided home suffering from shell shock.
A speech was made at the Press Day luncheon of the C.N.E. on August 31st, 1917 by President George H. K. Mitford on behalf of the 200 members of the Toronto Press Club. He said that a number of Toronto newspapermen had "made good on the firing line". He specifically mentioned Lieut. James Cane has having returned wounded. (Toronto Star, 31 August 1917, pg 6).
POST WAR
A birth announcement appeared in the Toronto Star on December 12th, 1918. A son was born to Mr. and Mrs. J. M. Cane of 59 Marchmont Road in Toronto. This may be J. M. Cane, but further research would be required for verification.
Mr. James G. Cane, father of James and Charles Cane, died in February 1921. The funeral was reported on in the Toronto Star on February 10th, 1921, pg. 24. The funeral took place from his residence at 97 Delaware Avenue. It was largely attended. Chief mourners were his widow and four sons and five daughters: Mrs. C. E. Payne, Mrs. A. Jeffs, Mrs. J. A. Waddell, the Misses Lily and Nellie Cane; James M., W. E., Charles H. and Gordon G.
Another report published on September 26th, 1936 (pg. 24) indicates that Beulah L. Cane had married George Bennie. She was a daughter of Mr. and Mrs. J. M. Cane of Lauder Avenue.
The last trace of Lieut. J. M. Cane appears in the Toronto Star during the Second World War. An article entitled "Vets of Three Wars Take 'Amateur' Stage" (30 October 1941, pg. 33) reported on an "Amateur night" at the Original Club. Members included men who had served in the Boer War, the Great War, and the "present conflict". One performer was Corp. Nathan Montour, of the Veterans' Guard, formerly with the 4th Battalion CEF. He was described as "one of the many Canadian Indians to serve with the 'Mad Fourth'". J. M. Cane also contributed to this event.
Uploader's Research notes: Research & articles compiled by Marika Pirie, February 2017. [Lieutenant Army Canadian Infantry 37th Battalion Private Army Canadian Infantry 4th Regiment Canadian Mounted Rifles Lieutenant Army Canadian Infantry 18th Battalion Suffered shell shock April 2nd, 1916. Invalided to Canada.
]
ARCHIVAL INFORMATION
Date added: 2015-04-13
Last modified: 2021-10-26