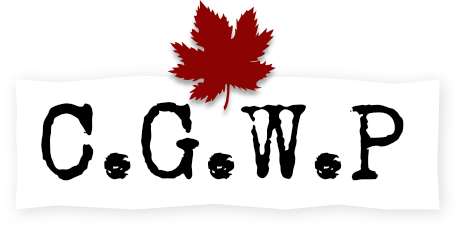 Private William Stephen Lodge
PERSONAL INFORMATION
Date of birth:
1895-06-12
Place of birth:
Hackney London England
Next of kin:
William Edward Lodge (father), 404 Seventh Ave. South, Kenora
Occupation (attested):
Wood Turner
Occupation (normalized):
Wood Turner
MILITARY INFORMATION
Regimental number:
439085
Rank detail
Private (Army).
Private, 52nd Battalion, Infantry (Army).
Private (Army).
Degree of service:
Europe
Battle wounded/killed: Battle of Passchendaele
Commemoration location:
Cenotaph, Kenora, Ontario; Kenora Legion War Memorial
RESEARCH INFORMATION
CVWM ID:
No CVWM ID in our database, but try
this
.
Uploader's Notes:
The Germans launched the first ever large-scale poison gas attack in April 1915 at Langemark in Belgium. Over the next few years both sides developed and used different kinds of poison gases and one of the many casualties was Private William Stephen Lodge of Kenora, Ontario.
William Stephen was the oldest son of William Edward Lodge and his wife Emily Eliza Hawes. William Edward and Eliza were married in Bethnal Green, London, England in 1894 and they had nine children, five daughters and four sons. At the time of 1901 census the family was living in the borough of Hackney in northeast London, where William Edward worked as a wood sawyer. The first five children were born in Hackney: William Stephen (June 1895), Emily (1898), Harry (1900), Rosie (1902) and John (1904). In 1906 the Lodge family immigrated to Canada, arriving in Montreal on 8 July on the SS Dominion. They homesteaded in Minaki, a small town in northwestern Ontario, but a short time later they moved to Kenora where they lived on Seventh Avenue South in Lakeside. The four youngest children were born in Ontario: Constance (1907), Nellie (1909), Winnifred (1911) and Frederick (1913).
The war started in August 1914 and William Stephen enlisted in Kenora on 22 January 1915, when volunteers were being recruited for a third overseas contingent. The men were briefly attached to the 44th Battalion but in mid-March the 52nd (New Ontario) Battalion was organized and they were transferred to the new unit. The 52nd was based in Port Arthur and William was sent there in June along with the rest of the Kenora volunteers. While they were training the 1st Canadian Division was fighting in France and Belgium. Recruits were needed to replace casualties in the front line units and battalions in Canada were asked to send reinforcements. William left for England with the 2nd Reinforcing Draft in September 1915, one of 250 men from the 52nd Battalion. They embarked from Montreal on 4 September 1915 on the SS Missanabie and after further training in England the men were assigned to new units. William was sent to France in February 1916 and assigned to the Machine Gun Company of the 1st Infantry Brigade. That fall the 1st Brigade spent almost two months at the Somme Offensive, where both the Allied and German armies suffered enormous casualties. In December William was given ten days leave in England. The following spring the Canadian Machine Gun Corps was formed and William's unit was renamed the 1st Company, 1st Canadian Divisional Machine Gun Battalion. In April 1917 they took part in the Battle of Vimy Ridge and in May and June William spent five weeks in hospital due to illness.
In October 1917 all four Canadian divisions were sent to the Ypres Salient in Belgium for the Battle of Passchendaele (26 October-10 November 1917). On 31 October William's company moved forward to relieve another machine gun unit and two officers were sent as liaisons to an advanced headquarters nearby. The officers were accompanied by four runners, two signallers and a batman. On 2 November the men were in a pill box shelter when a gas shell landed in the entrance and all nine of them were injured. That same day four other soldiers in the unit were wounded while delivering ammunition to the guns in the forward area.
From the War Diary of the 1st Canadian Machine Gun Company, 2 November 1917: During the evening gas shells were dropped around Korek one shell landing in the mouth of the pill box occupied by Capt Donald, Lieut Forster and staff. As the gas caught them unprepared they all suffered and had to be lead out by the hand, the gas having produced the effect of temporary blindness. Casualties Capt Donald, Lieut Forster and seven O.R's. The transport took up 175,000 rounds SAA to the forward guns and were subjected to severe shelling. Casualties 4 O.R's wounded.
William was one of the unit's casualties that day, suffering from gas poisoning. He was admitted to a field ambulance then transferred to a casualty clearing station, where he died on 11 November. From William's service file: Admitted 3rd Field Ambulance Depot Nov. 2nd 1917 gas poison. Died of wounds. 10 Casualty Clearing Station Nov. 11, 1917. Gas poisoning. From the Circumstances of Death record for William: Died of Wounds (Shell Gas Poisoning) at No. 10 Casualty Clearing Station.
William is buried in Lijssenthoek Military Cemetery near Ypres, Belgium. He is commemorated on the Cenotaph in Kenora, Ontario, on the Kenora Legion War Memorial and on page 276 of Canada's First World War Book of Remembrance, displayed in the Peace Tower on Parliament Hill in Ottawa. His father William Edward Lodge also enlisted, signing up with the 94th Battalion in Kenora in March 1916. He spent 2-1/2 years in England and returned to Canada in January 1919. During the Second World War two of William's younger brothers served overseas. John was with the Lake Superior Regiment and Frederick, who was with the Queen's Own Cameron Highlanders of Canada, spent time as a German prisoner of war.
Three months before William's death his six-year-old sister Winnifred had died in Kenora, on 4 August 1917. His mother passed away in May 1920 and his father in January 1951. Mr. and Mrs. Lodge and most of their family are buried in Lake of the Woods Cemetery in Kenora.
Uploader's Research notes:
William's Attestation Paper has his birth date as 12 June 1896 but he was born 12 June 1895, in London, England (London Metropolitan Archives, Saint Andrew, Hoxton, Register of baptisms, P91/AND, Item 003, page 92, no. 734).

[Private Army Canadian Infantry 52nd Battalion Private Army Canadian Infantry 12th Reserve Battalion Private Army Canadian Machine Gun Corps 1st Machine Gun Company 1st Company ]
ARCHIVAL INFORMATION
Date added: 2004-09-04
Last modified: 2018-10-28