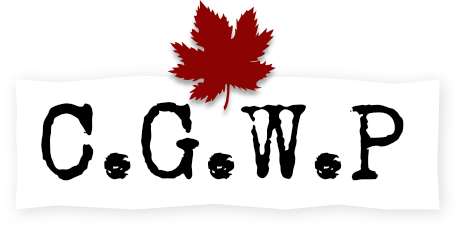 Private John Hillson
PERSONAL INFORMATION
Date of birth:
1892-03-07
Place of birth:
Newcastel-on-Tyne Tyne and Wear England
Next of kin:
Miss Isabella. Hillson (sister) Mono Mills, Ontario
Occupation (attested):
Labourer
Occupation (normalized):
Labourer
Religion:
Church of England
MILITARY INFORMATION
Rank detail
Private, 18th Battalion, Infantry (Army). 1915-02-12 to 1916-03-02
Degree of service:
Europe
Battle wounded/killed: Killed in Action
Commemoration location:
http://bhc-who-died-in-the-first-world-war.silk.co/page/54227
RESEARCH INFORMATION
CVWM ID:
No CVWM ID in our database, but try
this
.
Uploader's Notes:
An 11 year old John Hillson left Liverpool on 25 April 1907 and his 10 year old Sister Isabella left Liverpool on 21 May 1908. Both travelled on the ship Dominion and John arrived Quebec City on 1 May 1907 and sister Isabella arrived Quebec City 31 May 1908. Both were part of a Party of Barnardo Home Children with Isabella going to Peterborough and John going to Toronto. In 1911 John Hillson was a Servant in the home of William and Ida Hensman in Essex South. On 12 Feb 1915 John Hillson becomes a Private in the 18th Canadian Infantry Battalion (Western Ontario).The 18th (Western Ontario) Battalion was authorized on 7 November 1914 and sailed for England on 18 April 1915 on RMS Grampian and disembarked in France on 15 September 1915 as part of the 4th Infantry Brigade in the 2nd Canadian Infantry Division On 2 March 1916 former Home Child Private John Hillson is Killed in Action as part of the 18th Western Ontario Battalion.
Newspaper Clipping Transcription
PTE. JOHN HILLSON KILLED

On Thursday last week, W.G. Hensman was the recipient of a letter from Rev. A. Carlisle, chaplain of the 18th battalion, stating that Pte. John Hillson had been killed in action a few days previous. Pte. Hillson was one of the Barndardo boy whom Mr. Hensman had raised, and has written regularly of his life in the trenches. He enlisted in Windsor over a year ago, and had been six months in the firing line. Rev. Carlisle wrote that he had conducted himself as a noble soldier and a true man whom they all liked and respected, also that he had been buried in a military cemetery along with 4 of his comrades, quite close to the trench where he met his death. Pte. Hillson was well known in this locality.

Source:Essex Free Press, published March 31, 1916
Uploader's Research notes: [Private Army Canadian Infantry 18th Battalion ee ]
ARCHIVAL INFORMATION
Date added: 2004-09-04
Last modified: 2017-11-10