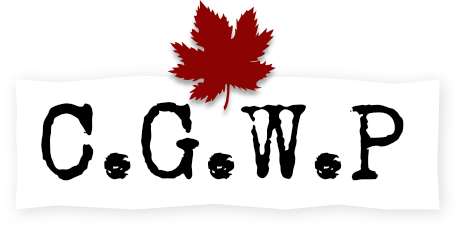 Private William John Walker
PERSONAL INFORMATION
Date of birth:
1886-06-30
Place of birth:
Fivemiletown County Tyrone Ireland
Next of kin:
Mrs Mary Walker, Fivemiletown, County Tyrone, Ireland
Occupation (attested):
Locomotive Engineer, Canadian Pacific Railway
Occupation (normalized):
Mechanical Engineer (Motors and Engines, except Marine)
MILITARY INFORMATION
Rank detail
Private, 27th Battalion, Infantry (Army).
Degree of service:
Europe
Commemoration location:
Fivemiletown War Memorial; Fivemiletown Methodist Church Roll of Honour, Fivemiletown's Fallen by Mark Byers, Kenora Cenotaph; Kenora Legion War Memorial; CPR Roll of Honour
RESEARCH INFORMATION
CVWM ID:
No CVWM ID in our database, but try
this
.
Service file:
B10026-S048
Uploader's Notes:
William John Walker was born on 30 June 1886, the son of Joseph and Mary Walker of Fivemiletown, County Tyrone, Ireland. He had a younger brother Edward, born around 1890. His father was listed as a gardner in the 1901 Ireland census, the family living in Corcreedy, Fivemiletown. By the 1911 census Mary, widowed, was living on her own.
William John's name next showed up on a 10 May 1910 Manifest of Alien Passengers Applying for Admission to the United States, leaving Montreal, bound for New York, giving his mother Mary Walker of Fivemiletown as next of kin and his occupation as fireman.
By the time of his enlistment on 22 October 1914, William John Walker was living in Kenora, Ontario, employed as a locomotive engineer with the Canadian Pacific Railway. Standing 5 feet 9.5 inches tall, William had grey eyes and dark brown hair. Laurence O'Flaherty, a coworker and fellow Irishman, also enlisted on the same day.
With the 27th Battalion, William and Laurence left Kenora for training in Winnipeg on 1 November 1914 according to an article in the Kenora Miner and News dated 4 November. The 27th (City of Winnipeg) Battalion was the first independent battalion to be raised in Manitoba in the First World War, raised as part of a response to the demand for reinforcements early in 1915 as Canada struggled overseas. Another article in the paper dated 15 May 1915 told of the Battalion passing through Kenora from Winnipeg on 12 May, heading east on the first leg of the journey overseas. On 17 May, the 27th Battalion left Quebec aboard the Carpathia. By 18 September 1915, a cable had been received that the battalion had left England for France.
Their first major offensive was the battle of St Eloi, 5 kilometres from Ypres. Begun on 27 March 1916 by the British, the Canadians joined in on 4 April with the 27th Battalion taking over the front line, fully exposed to artillery fire. Casualties were high. One of the most notable battles of Somme the 27th Battalion participated in was the Battle of Courcelette, begun on the morning of 15 September 1916. This battle marked the first time in history that tanks were used in warfare although all 6 tanks were knocked out that day. Lasting until 22nd of September, the Canadian Corps lost about 7200 soldiers.
Over the course of 1916 William was admitted to No 8 Stationary Hospital in Wimereux for eleven days in April, and in August and September to No 4, 5, 6, and 12 Canadian Field Ambulance for what appears to be Pyrexia of unknown origin (unexplained fevers) and influenza. He returned to the field on the 7th of September. On 22 October 1916, he was awarded a Good Conduct Badge.
Private William John Walker died 25 August 1917 at the St Johns Ambulance Brigade Hospital in Etaples, France as a result of gunshot wounds to his shoulder and spine. He is buried in the Etaples Military Cemetery in Etaples, Pas de Calais, France. "During the First World War, the area around Etaples was the scene of immense concentrations of Commonwealth reinforcement camps and hospitals. It was remote from attack, except from aircraft, and accessible by railway from both the northern or the southern battlefields. In 1917, 100,000 troops were camped among the sand dunes and the hospitals, which included eleven general, one stationary, four Red Cross hospitals and a convalescent depot, could deal with 22,000 wounded or sick."
In the early 1920's William's medals and decorations, plaque and scroll, and Memorial Cross were sent to his mother Mary in Cleen, Fivemiletown, Ireland.
William John Walker is commemorated on page 344 of the First World War Book of Remembrance in Ottawa, on the Kenora Cenotaph and the Kenora Legion War Memorial in Kenora, Ontario, on the Canadian Pacific Railway Roll of Honour, on the Fivemiletown Methodist Church Roll of Honour, in a book entitled Fivemiletown's Fallen by Mark Byers, and on the Fivemiletown War Memorial, the last three in Ireland. On 24 April 1917, his coworker from Kenora and member of the 27th Battalion, Laurence O'Flaherty had also died of his wounds.
Uploader's Research notes:
Information about Etaples from:
CWGC
[Private Army Canadian Infantry 27th Battalion ]
ARCHIVAL INFORMATION
Date added: 2004-09-04
Last modified: 2018-05-23