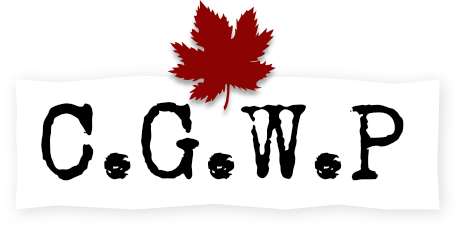 Private Edward Leonard Wright
PERSONAL INFORMATION
Date of birth:
1896-03-29
Place of birth:
London England
Next of kin:
Daisy Lee 38 Gordon Road,Bouncos Road Edmonton London England
Occupation (attested):
Farmer
Occupation (normalized):
General Farmer
Address:
5 Givins Street Woodstock, Ontario
Religion:
Church of England
MILITARY INFORMATION
Regimental number:
127640
Rank detail
Private, 44th Battalion, Infantry (Army). ? to 1916-10-25
Degree of service:
Europe
Commemoration location:
http://bhc-who-died-in-the-first-world-war.silk.co/page/127640
RESEARCH INFORMATION
CVWM ID:
No CVWM ID in our database, but try
this
.
Service file:
B10596-S022
Uploader's Notes:
Edward Leonard Wright was actually born in 1897 not 1896. He was the son of 41 year old James William Wright and 43 year old Lucy Jane(Connell) Wright who in 1901 were living in Edmonton Enfield Lock,Middlesex England with their 6 children Lucy(19),James(19),George(15), Daisy(10), Leonard(3) and Berty(11 months). After the death of their Mother Lucy the younger children were taken away and sent to Canada. On 22 July 1910 a 14 year old Leonard Wright and 10 year old sister Lily Elizabeth "Betty" Wright and 12 year old brother Albert"Bertie" Wright leaves Liverpool England on the ship Virginian in a group of children led by Mr Merry that arrive in Quebec City on 29 July 1910 for final Destination the Annie Macpherson Homes in Stratford Ontario. In 1910 Leonard Wright is placed in the household of Ella and Edward Murr of McKillop Huron South , Ontario. and in 1915 with Alex Cochrane who lived in Listowel Ontario . On 9 December 1915 a 19 year old Edward Leonard Wright enlists in the 71st Canadian Expeditionary Battalion that was authorized on 1 April 1916 and mobilized in Woodstock Ontario.Private Wright leaves from England on 1 April 1916 and Private Wright is transferred to the 44th Manitoba Battalion by the 30 September 1916. Other 71st Battalion soldiers were transferred by 30 September 1916 to the 54th and 74th Battalions and the 71st Battalion CEF was disbanded on 11 April 1918.On 25 October 1916 former Annie Macpherson Home Child 20 year old Private Edward L Wright is killed in Action in the area of the Somme, Picardy France as a member of the 44th(Manitoba) CEF Battalion, 10th Infantry Brigade, 4th Canadian Division.
His younger brother 126033 Albert "Bertie" Edward Wright lied his age and enlisted in the 71st Battalion in Woodstock Ontario on 1 September 1915 and died in Clinton Ontario 25 October 1983
Uploader's Research notes: [Private Army Canadian Infantry 44th Battalion ]
ARCHIVAL INFORMATION
Date added: 2004-09-04
Last modified: 2017-07-30