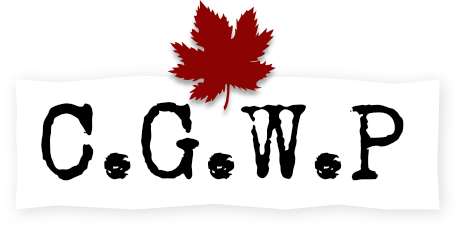 Lieutenant-Colonel John McCrae
PERSONAL INFORMATION
Date of birth:
1872-11-30
Place of birth:
Guelph Ontario Canada
Next of kin:
Janet Eckford McCrae, mother, 211 Paisley Street, Guelph, Ontario
Occupation (attested):
Physician
Occupation (normalized):
General Physician
Address:
At sea, between Canada and England. Wired his desire to enlist from the ship.
MILITARY INFORMATION
Rank detail
Lieutenant-Colonel (Army).
Lance Corporal, 85th Battalion, Infantry (Army). 1916-03-21 ?
Major (Army). 1914-09-28 to 1915-06-01
Degree of service:
Europe
Commemoration location:
Various
RESEARCH INFORMATION
CVWM ID:
No CVWM ID in our database, but try
this
.
Uploader's Notes:
Soldier, explorer, physician, educator and poet. Author of "In Flanders Fields", possibly the best known poem in the world. Lieutenant-Colonel John McCrae (1872-1918) was born in Guelph, Ontario, studied medicine at the University of Toronto where he graduated at the top of his class. He enlisted and fought in the Boer War in South Africa. On his return he resumed his fellowship at McGill University in Montreal. McCrae served as a special professor in pathology at the University of Vermont, an associate of medicine at the Royal Victoria Hospital in Montreal and a lecturer in pathology and medicine at McGill University. He was also employed as a pathologist at Montreal General Hospital and as a physician at the Royal Alexandra Hospital ( Montreal) for Infectious Diseases.
When the First World War began in 1914, McCrae enlisted as the Medical Officer in the 1st Brigade of Canadian Field Artillery. He was responsible for a field dressing station at the front and treated those wounded during the Second Battle of Ypres in the spring of 1915. As well as performing his duties as surgeon, he also served in the Artillery, when needed. In the summer of 1915, McCrae left the 1st Brigade CFA to take up duties at the No.3 Canadian General Hospital (McGill) in Boulogne, France, where he was the Officer in Charge of Medicine.
On January 24, 1918 he was appointed as consulting physician to the First British Army, the first Canadian so honoured. 4 days later, on January 28th, McCrae died from pneumonia, complicated by meningitis. He is buried at Wimereaux Cemetery in France. At McCrae's funeral procession, Generals and nursing sisters stood side-by-side, silently watching the cortege pass.
While an extraordinary soldier and physician, Lieutenant-Colonel McCrae is best known for his poem "In Flanders Fields". It is a lasting legacy of the terrible battle in the Ypres salient in the spring of 1915 and to the war in general. McCrae had spent seventeen days treating injured men -- Canadians, British, French, and Germans in the Ypres salient. McCrae later wrote: "I wish I could embody on paper some of the varied sensations of that seventeen days... Seventeen days of Hades! At the end of the first day if anyone had told us we had to spend seventeen days there, we would have folded our hands and said it could not have been done." The next day McCrae officiated at the burial of soldier, Lieut. Alexis Helmer. Later that day, sitting on the back of an ambulance parked near the field dressing station, McCrae composed the first draft of the poem. A young NCO, delivering mail, watched him write it. When McCrae finished writing, he took his mail from the soldier and, without saying a word, handed his pad to the Sergeant-Major. Cyril Allinson was moved by what he read: "The poem was exactly an exact description of the scene in front of us both. He used the word blow in that line because the poppies actually were being blown that morning by a gentle east wind. It never occurred to me at that time that it would ever be published. It seemed to me just an exact description of the scene." The poem was sent to The Spectator, in London, who rejected it, but Punch Magazine published it on 8 December 1915. For his contributions as a surgeon, the main street in Wimereaux is named "Rue McCrae". His famous poem has become the lasting memorial to the war.
Listen to Leonard Cohen interpret the poem , courtesy of Legion Magazine
Uploader's Research notes:
Link to Toronto Star article - Guelph house commemorates Flanders' poet McCrae (November 10, 2009)

Named on Nominal Roll for No. 3 General Hospital (McGill), embarkation Port - Montreal, Ship - S.S. Metagama, and dated 06 May 1915.
[Lance Corporal Army Canadian Infantry 85th Battalion Major Army Canadian Field Artillery 1st Brigade Lieutenant-Colonel Army Canadian Army Medical Corps 3rd Canadian General Hospital ]
ARCHIVAL INFORMATION
Date added: 2004-09-04
Last modified: 2018-04-02