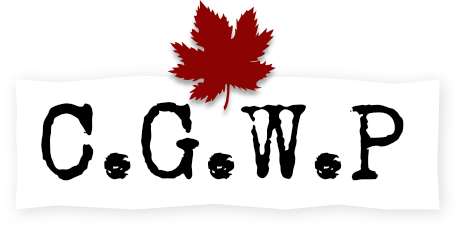 Corporal James Stanley Agar
PERSONAL INFORMATION
Date of birth:
1889-11-12
Place of birth:
Goderich Ontario Canada
Next of kin:
Father; James Agar, Lucknow Post Office, Lucknow, Ontario
Occupation (attested):
Engineer
Occupation (normalized):
Other Engineers
Address:
Cheviot, Saskatchewan
MILITARY INFORMATION
Regimental number:
204071
Rank detail
Corporal, 15th Battalion, Infantry (Army). 1917-04-21 to 1919-05-13
Private (Army). 1917-01-05 to 1917-04-21
Private (Army). 1916-10-08 to 1917-01-05
Private (Army). 1915-12-14 to 1916-10-08
Degree of service:
Europe
RESEARCH INFORMATION
Uploader's Notes: Discharged due to demobilization on May 13, 1919 at Toronto, Ontario. Brother of George Agar, 204089 and Irwin Smith Agar, 259945.
Uploader's Research notes:
Source: LAC files
"Our Heritage", Floral (SK) History Book Committee, published 1985, pg 180-183
Mentioned in "Somewhere in France, The Letters of John Cannon Stothers", p. 42-43, 84.

[Private Army Canadian Infantry 96th Battalion, Canadian Highlanders Sailed with the 96th Battalion aboard SS Laconia from Halifax to Liverpool, September 27 to October 06, 1916. Posted to East Sandling Camp on arrival. Private Army Canadian Infantry 92nd Battalion Private Army Canadian Infantry 5th Reserve Battalion
On April 01, 1917 a medical board at Bramshott found that he was totally deaf in his left ear. He was reclassified at Category B1 due to deafness, but Category A in all other respects.
Corporal Army Canadian Infantry 15th Battalion D Company
Proceeded to France on April 21, 1917 and attached to the Canadian Base Depot on landing. Joined the 15th Battalion in divisional rest billets near Gouy Servins May 07. On September 28 he was attached to the Canadian Corps Reinforcement Camp for duty. He rejoined the 15th Battalion at Fosse 10 near Lens on March 18, 1918. From July 13-29 he was granted leave to England.
On September 01 he was promoted to Lance Corporal and appointed Acting Corporal. A month later he was confirmed in the rank of Corporal.
The 15th Battalion proceeded back to England on March 23-24 aboard the SS Lorina from LeHavre to Portland. The battalion was posted to Bramshott on arrival and sent on leave. The 15th returned to Canada aboard the SS Baltic from Liverpool to Halifax, April 29 to May 07, 1919.
]
ARCHIVAL INFORMATION
Date added: 2006-10-02
Last modified: 2013-06-30