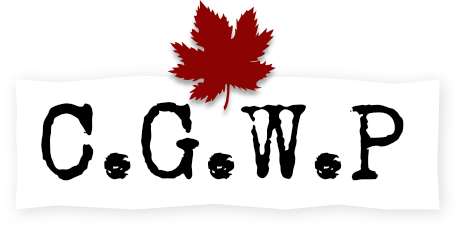 Lieutenant-Colonel Gordon Fraser Morrison
PERSONAL INFORMATION
Date of birth:
1884-10-16
Place of birth:
Toronto Ontario Canada
Next of kin:
Mrs Morrison, 40 Bedford Road.
Occupation (attested):
Secretary
MILITARY INFORMATION
Rank detail
Lieutenant-Colonel, 18th Battalion, Infantry (Army).
Major, 18th Battalion, Infantry (Army).
Degree of service:
Europe
Awards
Mentioned in Despatches 'A' List
Date of award: 1917-01-02
Source: London Gazette via service record. No other details at this time.
Distinguished Service Order
Description: London Gazette. Supplement 29886. Page 29.
RESEARCH INFORMATION
Uploader's Notes:
The attestation papers note that his hair is turning grey.
Married Mabel Chalcroft on 24 Nov 1909 in York, Ontario. Stockbroker. Died of gunshot wound to chest.
HEAD OF STOCK FIRM SUFFERS BULLET WOUND
Col. G. F. Morrison, Toronto, In Hospital. Brokerage House is Suspended by Canadian [illegible]
TORONTO, July 13. Following a report, that the brokerage firm of Morrison and Southgate had been suspended from trading on the Standard Mining exchange today, news was received that Col. G. F. Morrison, former president of the firm, had been admitted to hospital with a bullet wound in the right chest. His condition is reported grave. Business partners of Lieut. – Col. Morrison were present at his home when police were called soon after the shooting. Police say the partners had called to interview Col. Morrison. According to police, there was only one witness to the shooting. Colonel Morrison's wife and family, who were absent from the city, on receiving word of the shooting, began a hurried homeward trip. Today's suspension of the Morrison and Southgate brokerage firm marks the second time such steps have been taken by the Standard Mining Exchange within the past year, as the firm was suspended In September, 1930, In connection with the rapid rise and fall of Acme Gas and OH shares, of which R. C. Southgate, a partner of the firm, was a director.
Source: The Winnipeg Tribune, July 13, 1931, page 1
It is presumed by the police that Morrison lay down on the chesterfield, and pressing the gun against his left breast, pulled the trigger. The bullet passed through the body bellow the heart and went out through the back lodging in the chesterfield. Examination of the army automatic found on the floor showed the only other bullet had jammed in the ejector.
(Toronto Globe, 14 Jul 1931, 11)
The Stock Broker (Patriots Crooks and SafetyFirsters)
Uploader's Research notes: Info from the attestation papers and there is no trace on the CWGC site. [Major Army Canadian Infantry 18th Battalion Confirmed from Order of Operation dated 1-12-16 in war diary. Lieutenant-Colonel Army Canadian Infantry 18th Battalion ee. Promoted to Lt.-Col leading 18th Battalion. Mentioned in Despatches 'A' List Distinguished Service Order London Gazette. Supplement 29886. Page 29. ]
ARCHIVAL INFORMATION
Date added: 2007-04-08
Last modified: 2021-02-07