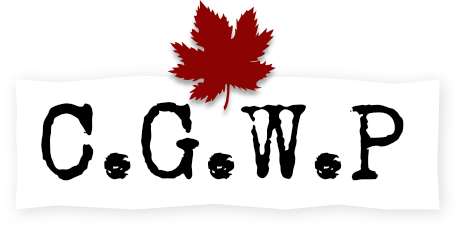 Lieutenant-Colonel Agar Stewart Allan Masterton Adamson
View Attestation Image
PERSONAL INFORMATION
Date of birth:
1865-12-25
Place of birth:
Montreal Quebec Canada
Next of kin:
Annie Mabel Adamson, wife. 16 Basil Mansions, London, England
Occupation (attested):
Manufacturer
Occupation (normalized):
Other Production and Related Workers Not Elsewhere Classified
Religion:
Church of England
MILITARY INFORMATION
Rank detail
Lieutenant-Colonel, Princess Patricia's Canadian Light Infantry, Infantry (Army).
Lieutenant-Colonel (Army).
Captain, Princess Patricia's Canadian Light Infantry, Infantry (Army).
Lieutenant-Colonel (Army).
Degree of service:
Europe
Awards
Distinguished Service Order (Birthday Award)
Description: Awarded on the occasion of His Majesty's Birthday, 1916. No citation.
Date of award: 1915-06-03
Mentioned in Despatches 'A' List
Date of award: 1916-06-15
Source: London Gazette 29623
RESEARCH INFORMATION
Uploader's Notes:
Prior service with the Governor General's Foot Guards, Lord Strathcona's Horse and 6th Canadian Mounted Rifles (South Africa).

Appointed Captain P.P.C.L.I. in August 1914 (an original). Commanded during a part of the Battle of May 8, 1915 (Bellewaerde Lake - Frezenberg) and was wounded that day. Rejoined September 24, 1915. Commanded from June 4, 1916 to August 3, 1916. Lieutenant-Colonel commanding the P.P.C.L.I. October 31, 1916. Commanded throughout 1917 (Battles of Vimy Ridge and Passchendaele). Struck off strength (medically unfit) March 27, 1918 to Canadian Corps H.Q. Staff. Subsequently Summary Court Officer at Bonn with the Army of Occupation.
DSO - London Gazette # 29608 Pg.#5570. MID - London Gazette #29623 Pg.#5960.
2nd MID - London Gazette #?? - Wigney's reference work only records on MiD.
Medal card of Adamson, A S A M.
Letters to his wife Mabel, written during the war, are published in Sandra Gwyn, Tapestry of War: A Private View of Canadians in the Great War (Toronto: Harper Collins, 1992).

Uploader's Research notes: Source: Ralph Hodder-Williams, Princess Patricia's Canadian Light Infantry 1914 - 1919, page 72.
[Lieutenant Colonel Army Canadian Infantry Princess Patricia's Canadian Light Infantry Appointed Captain PPCLI, August 1914. Commanded during part of the battle of May 8, 1915 (Frezenberg) and was wounded on this day. Rejoined 24 Sept 1915. Commanded from 4 June 1916 to 3 August 1916. Lt Col commanding PPCLI Oct 31, 1916. Commanded throughout 1917 the Battles of Vimy Ridge and Passchendaele. SOS (medically unfit) 27 Mar 1918 to Can Corps HQ Staff. Subsequently Summary Court Officer at Bonn with Army of Occupation. DSO. Twice mentioned in Despatches. (From Ralph Hodder -Williams, Princess patricias's Canadian LightInfantry, 1914-1919.) Lieutenant Colonel Army Canadian Infantry Canadian Corps Headquarters Captain Army Canadian Infantry Princess Patricia's Canadian Light Infantry Lieutenant Colonel Army Canadian Infantry Army Occupation Force Mentioned in Despatches & 'A' List Distinguished Service Order Birthday Award Awarded on the occasion of His Majesty's Birthday, 1916. No citation. ]
ARCHIVAL INFORMATION
Date added: 2008-02-14
Last modified: 2015-09-07