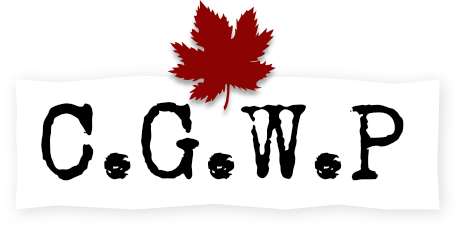 Major-General Sir Samuel Benfield Steele
PERSONAL INFORMATION
Date of birth:
1848-01-05
Place of birth:
Medonte, Simocoe County, Ontario, Canada
Next of kin:
Wife; Marie Elizabeth Harwood Steele, 25 Grimstone Gardens, Folkestone, Kent, England
Occupation (attested):
Soldier
Occupation (normalized):
Other Military Ranks
Address:
Suite 6, Pasadena Court, Fort Rouge, Winnipeg, Manitoba
Religion:
Church of England
MILITARY INFORMATION
Rank detail
Major-General, Southeastern District, British Infantry (British Army). 1915-08-05 to 1918-03-01.

Note:

Lord Kitchener appointed Steele as Major General Commanding, Troops, Southeastern District, using the British Army commission Steele still held from his service in South Africa. As a result, when he was relieved of his appointment with the CEF, he retained his appointment with the Imperial Forces.

On February 24, 1917 he was "brought to the attention of the Minister for War for valuable services rendered".

January 01, 1918 he was knighted by King George V as a Knight Commander of the Order of St Michael and St George. On March 03 he vacated his command and was stuck off the strength of the Shorncliffe Garrison.

He retired from all commissions held on July 15, 1918.

Major-General, 2nd Division, Canadian Infantry (Army). 1914-12-01 to 1915-08-15.

Note:

Appointed Major General with the Canadian Expeditionary Force to raise and train the Second Canadian Division for service in Europe. There were objections to this appointment due to his age, so it was agreed that he would retain command only until the 2nd Division proceeded to France. On June 04, 1915 the Headquarters of the 2nd Division moved to France. He returned to England two days later.

On August 03, Sir Sam Hughes appointed him General Officer Commanding all troops in England. The probelm was; however, that there were already two other officers holding this command. Lord Kitchener then appointed him GOC, Troops, Southeastern District , (see other Rank and Unit entry).

In November 1916, he was ordered to return to Canada to take over as Director of Recruiting. He refused, and on December 01, 1916, he was relieved of all Canadian commands, but retained his rank and commission with the CEF.

Colonel, M.D. No. 10 Depot, Canadian Infantry (Army). 1914-08-04 to 1914-12-01.

Note: At the time war was declared, Steele was the Colonel Commanding Military District 10. He was appointed to that position as a permanent force officer in 1910.
Degree of service:
Great Britain
Awards
Knight Commander of the Order of St. Michael and St. George
Date of citation: 1918-01-01
Source: London Gazette No. 30451, pg. 82
RESEARCH INFORMATION
Uploader's Notes:
Date of birth on attestation papers: 5 January, 1852. Birth certificate gives date as 5 January 1848 (Source Murray Cayley, The Beaver Magazine, August-September 2008 P.56)Attestation papers give enlistment as January, 1916, although Steele served with the Permanent Force from 1907and had joined the 35th Simcoe Battalion of Infantry in 1866 to serve in the Fenian Raids. He was appointed Colonel and CO of 13th Military District, Alberta. In 1910 he was transferred to command Military District 10 at Winnipeg and was in that position when war was declared as a Brevet Colonel. Sam Steele was a 1910 Baden Powell appointed Boy Scout Commissioner for Western Canada.1914: Responsible for training in Western Canada as a Brigadier General1915: In charge of 2nd Contingent until they deployed to France as a Major General1916-March 1918 commanding officer of the Southeastern District of England as a Major General!918- Knighted by King George 5Retired 27 July 1918.Died in England of Influenza 30 Jan 1919Buried in Winnipeg, Manitoba
Wikipedia entry
Dictionary of Canadian Biography
Uploader's Research notes:
Date of birth on attestation papers: 5 January, 1852. Birth certificate gives date as 5 January 1848 (Source Murray Cayley, The Beaver Magazine, August-September 2008 P.56)Attestation papers give enlistment as January, 1916, although Steele served with the Permanent Force from 1907and had joined the 35th Simcoe Battalion of Infantry in 1866 to serve in the Fenian Raids. He was appointed Colonel and CO of 13th Military District, Alberta. In 1910 he was transferred to command Military District 10 at Winnipeg and was in that position when war was declared as a Brevet Colonel. Sam Steele was a 1910 Baden Powell appointed Boy Scout Commissioner for Western Canada.1914: Responsible for training in Western Canada as a Brigadier General1915: In charge of 2nd Contingent until they deployed to France as a Major General1916-March 1918 commanding officer of the Southeastern District of England as a Major General!918- Knighted by King George 5Retired 27 July 1918.Died in England of Influenza 30 Jan 1919Buried in Winnipeg, Manitoba
Wikipedia entry
Dictionary of Canadian Biography
Date added: 2008-08-01
Last modified: 2017-10-31