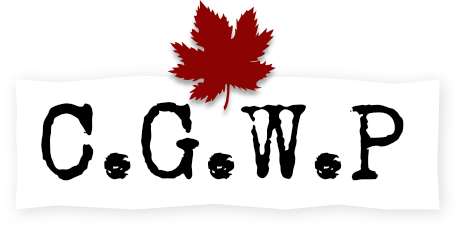 Rank unknown Robert Weston Ridgeway
PERSONAL INFORMATION
Date of birth:
1878-10-18
Place of birth:
Clonsast Kings County Ireland
Next of kin:
John Ridgeway, brother. Grosse Isle, Manitoba
Occupation (attested):
Clergyman
Address:
Bethany, Manitoba
Religion:
Church of England
MILITARY INFORMATION
Rank detail
Rank unknown, 52nd Battalion, Infantry (Army).
Degree of service:
Europe
Awards
Military Cross
Military Cross First Bar
RESEARCH INFORMATION
Uploader's Notes:
Reverend Robert Weston Ridgeway, MC
Reverend Robert Weston Ridgeway enlisted in January 1916 and served with the Canadian Chaplain Service for three years, most of that time in France and Belgium. He was attached to the 9th Canadian Infantry Brigade in June 1916 and he followed the troops into the front line during their operations, tending to the wounded in the field. He was awarded the Military Cross in 1917 and the Bar to the Military Cross in 1918.
Robert grew up in Clonbullogue in the parish of Clonsast, King's County, Ireland, the son of John Ridgeway and Hannah Whittle. Ridgeways had been living in the Clonbullogue area for several generations, some of them in Ballydermot House in the townland of Ballydermot. John and Hannah were married in 1869 and they had five sons and two daughters: John Jr. (1871), Samuel (1872), William (1874), Marianne (1875), Rebecca (1877), Robert Weston (1878) and Arthur (1880). Robert, the second youngest, was born on 18 October 1878 in Clonsast, possibly at Ballydermot House. In the spring of 1896, when he was 17, he immigrated to Canada with his parents and siblings. Rebecca had died the previous year, at age 18, and Samuel stayed in Ireland but the rest of the family travelled to Liverpool, embarking from there on 30 April on the Numidian and landing at Quebec ten days later. Their destination was Winnipeg, Manitoba. John took up farming in the Rosser area, about 25 km northwest of Winnipeg, and around 1898 he purchased a house near the village of Grosse Isle. Hannah passed away in 1905 and John died in 1910 but their children and descendants lived in the family home at Grosse Isle for almost 100 years. The house has been restored and is now open to the public as the Ridgeway Heritage Home.
Robert attended St. John's College at the University of Manitoba in Winnipeg, studying theology and graduating in 1909 with a B.A. His future wife, Flora Bella Polson, was also a student at St. John's. In 1910 Robert was ordained as an Anglican Deacon and the following year he became a Priest. He was appointed to the parishes of Bethany and Clanwilliam where his mission included four churches. The war started in August 1914 and in June 1915 he left his position to become Chaplain at Camp Sewell (later called Camp Hughes), a military training camp east of Brandon. Before the war the camp was used by militia units but starting in the spring of 1915 CEF battalions trained there. In early January 1916 Robert headed overseas, embarking from St. John, New Brunswick on the Scandinavian and landing at Liverpool on 24 January. He was travelling with a large party of officers, army chaplains and nurses. Two days after arriving he signed his attestation paper in London, getting accepted as an Honourary Captain in the Canadian Chaplain Service. Canadian chaplains or "padres" had first accompanied soldiers into battle in small numbers during the North-West Rebellion (1885) and the South African War (1899-1902). When the First World War started hundreds of clergymen from all denominations volunteered to serve with the troops, both at home and overseas. The Canadian Chaplain Service was organized as a distinct branch in the Canadian forces in 1915 and chaplains were commissioned as honourary officers when they signed up.
On 10 February 1916, two weeks after enlisting, Robert was sent to France to serve at No. 3 Canadian General Hospital in Boulogne. In hospitals the chaplains ministered personally to the soldiers, held services and Bible studies, wrote letters for illiterate or severely wounded patients, officiated at funerals and sent letters of condolence to relatives of those who died. Many of them also spent time assisting nurses and orderlies when large numbers of casualties arrived after battles. In early June the new 3rd Canadian Division joined the Canadian Corps and on 9 June Robert was attached as Chaplain to the 9th Infantry Brigade in the 3rd Division. He served with the brigade until the end of the war, spending much of his time with the 52nd (New Ontario) Battalion. In August 1916 he became ill with trench fever and he was admitted to a Casualty Clearing Station for two weeks. When he rejoined his unit they were moving south to take part in the Somme Offensive. In less than three months there the Canadians suffered 24,000 casualties. Robert accompanied the troops during their operations, tending to the wounded in the field, assisting at first-aid stations, helping to bury the dead and conducting funerals. In mid-October the 3rd Division left the Somme and moved back north to spend the winter across from Vimy, and in December Robert had ten days leave.
All four divisions of the Canadian Corps took part in the Battle of Vimy Ridge in April 1917. Two months later Robert was awarded the Military Cross, the citation reading, "For conspicuous gallantry and devotion to duty. He displayed great courage and determination in tending the wounded under very heavy fire. His devotion to duty saved many lives." He was also mentioned in the despatches of Sir Douglas Haig. Later that year the 9th Brigade was at the battles of Hill 70 (August 1917) and Passchendaele (October-November 1917). In a letter published in the Minnedosa Tribune in December a soldier with the 52nd Battalion wrote to his mother about Reverend Ridgeway, "He is one of the finest and best men alive. He has done such wonderful things for the boys of the battalion. He comes right into the front line with us where there is no necessity for him to go. If there is a man hit our padre is the first one there, no matter what the shelling is like; he does not know the meaning of fear."
On 1 March 1918 Robert was officially attached to the 52nd Battalion. That summer the Canadian Corps went into reserve then had eight weeks of intensive training in open warfare. They were heavily involved in operations in the final months of the war, a period known now as the Hundred Days Offensive (8 August-11 November 1918). There would be little rest for the 52nd Battalion during that time. They fought at Amiens in early August and Robert earned the Bar to the Military Cross on the first day of the battle. From there his unit moved north with the Canadian Corps and took part in the assault on the Drocourt-Quéant Line and the crossing of the Canal du Nord. On 1 October the 52nd Battalion suffered heavy casualties in fighting near the village of Blécourt, north of Cambrai, and they were withdrawn afterwards to rest and reorganize.
On 25 September a schoolteacher from Winnipeg had arrived in London, England. Miss Flora Bella Polson was 37 years old, born in Manitoba and a graduate of St. John's College where she had likely met Robert. She was the youngest of four daughters of Alexander Polson and his first wife Christina. On 3 October Robert was granted a 30-day leave of absence and on 9 October he married Flora in the parish church in Woodside, Surrey. He rejoined the 52nd Battalion in Onnaing, France on 7 November, four days before the Armistice The following day his unit moved into Belgium. Hostilities ended at 11 am on 11 November and in the afternoon the battalion marched to Mons. They stayed in Belgium for almost three months. Robert was awarded his Bar to the Military Cross in January 1919, the citation reading, "When very severe casualties had occurred in the battalion he worked unceasingly under fire, tending the wounded. Absolutely regardless of personal danger, and in spite of physical exhaustion, he carried on until every casualty had been attended to. His untiring efforts and rare courage were a great inspiration to all, and no words can describe the admiration that is felt for him throughout the battalion."
On 2 February the 52nd Battalion paraded to the old German aerodrome grounds at Marquain to receive their Colours, which were consecrated by Robert and presented by General Sir Arthur Currie. Three days later the battalion returned to France and the troops embarked from Le Havre on 10 February, landing in England the next day. They proceeded to Bramshott Camp and Robert served there until mid-March, when the 52nd Battalion left for Canada. Following their departure he was transferred to Seaford where he spent another two months. He embarked from Liverpool with his wife on 24 May on the Metagama and arrived in Quebec on 3 June. He was discharged due to demobilization on 6 June with his proposed residence listed as the Rectory in Bethany, Manitoba.
Robert and Flora lived in Canada for the next eight years, first in Bethany then spending about six years in Weston (now part of Winnipeg), where he was Rector at St. Thomas' Anglican Church. They had two children, Gregor Alexander and Catherine Rebecca. Around 1927 they moved to Ireland. Robert served for a year as Curate at St. Mary's Church in Carlow, where his brother Samuel was Canon and later Archdeacon. From 1928 to 1936 Robert was Rector of Maryborough and Chaplain at Maryborough's Prison, County Hospital and Mental Hospital. In 1936 he was nominated to the incumbency at St. Jude's in Dublin and he served there until November 1943. His last two years were spent at St. Canice's Cathedral in Kilkenny as Vicar Choral and Private Chaplain to the Bishop of Ossory.
After many years of commendable military and religious service, in Europe and Canada, Robert had returned to his roots in rural Ireland. He passed away suddenly in the library at St. Canice's on 11 January 1946, at age 67. His daughter was with him at the time. He was survived by his wife Flora, his son Reverend Gregor Ridgeway serving with the Royal Air Force in India, and his daughter Catherine who was a nurse. Flora herself passed away in Dublin in 1959 and Catherine followed two years later. Robert and his wife and daughter are buried in the Ridgeway family plot at St. Kevin's Church in Clonbullogue, just a short distance from where he was born.
By B. Johnson (btluna at yahoo dot ca) with thanks to Donal McMahon in Dublin for his research in Ireland.
Uploader's Research notes:
Captain Ridgeway's Attestation has his birth date as 19 October but he was most likely born on 18 October, from the 1901 Census of Canada and the Index of Ireland Births and Baptisms ("Ireland Births and Baptisms, 1620-1881" index, FamilySearch (https://familysearch.org/pal:/MM9.1.1/FG29-LZ4: accessed 03 Aug 2014), Robert Weston Ridgeway, 18 Oct 1878; citing Kings County, Ireland, reference v 3 p 441; FHL microfilm 256017).
Information on Canadian Chaplains is from: Duff Crerar, Padres in No Man's Land: Canadian Chaplains and the Great War (McGill-Queen's University Press, 1995).
Robert's son Gregor died in 1976 and is buried at St. Michael and All Angels Church, Figheldean, Wiltshire, where he was Vicar.

[Honorary Captain Army Canadian Chaplain Service 52nd Battalion Attached Military Cross Military Cross First Bar ]
ARCHIVAL INFORMATION
Date added: 2009-03-06
Last modified: 2022-03-19