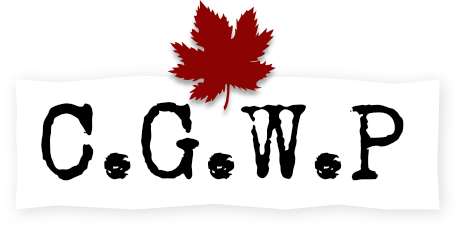 Captain Daniel Murray Bayne Galbraith
Individual attestation record images are not available for this person.
PERSONAL INFORMATION
Date of birth:
1895-04-27
Place of birth:
Carleton Place Ontario Canada
Next of kin:
Robert Galbraith, Carleton Place, Ontario
Occupation (attested):
student
Occupation (normalized):
Other Professional, Technical and Related Workers Not Elsewhere Classified
MILITARY INFORMATION
Rank detail
Flight Sub-Lieutenant (Royal Navy).
Captain (Air Force).
Flight Lieutenant (Royal Navy).
Degree of service:
Europe
Awards
Distinguished Service Cross
Date of award: 1916-10-25
Distinguished Service Cross First Bar
Date of award: 1917-02-16
Croix de Guerre (France)
RESEARCH INFORMATION
Uploader's Notes: After December 1916, he served as an instructor for the rest of the war. Joined Canadian Air Force after the war; killed in a motor vehicle accident near Camp Borden, 29 March 1921.
Uploader's Research notes:
Distinguished Service Cross - London Gazette#29799 Pg#10362 In recognition of his services in attacking a large enemy two-seater seaplane on the 28th September, 1916. Flight Sub-Lieutenant Galbraith's machine was severely damaged by gun fire from the enemy machine, which finally blew up in the air.
Bar to Distinguished Service Cross - London Gazette#29947 Pg#1649.

For conspicuous gallantry. On 23rd November 1916 he attacked single handed a formation of six hostile aircraft, no other allid machines being in the vicinity. One hostile machine was shot down, a second was driven down under control, and the remaining four machines then gave up the fight and landed.

In several other combats in the air Flight Lieutenant Galbraith has displayed exceptional gallantry, particularly on the 10th and 16th November, 1916, on each of which days he successfully engaged and shot down an enemy machine.
Croix de Guerre France - This award not finally gazetted until London Gazette dated 28 February 1922, when it was noted that it had been conferred in 1916; DHist cards suggested November 1917. However, Public Records Office Air 1/74 has a memo dated 20 October 1916 stating that Colonel Barres (Commanding French air forces) had conferred the award on Galbraith, effective that day. The same file carries a copy of No.36 Army Corps, General Order No.30, dated 8 October 1916, citing Sub-Lieutenant S.J. Goble, Sub-Lieutenant E.R. Grange, and Sub-Lieutenant M.B. Galbraith. That for Galbraith read:

Le 27 septembre 1916, est parti à la recherche d'une appareil signalé. A livré, à 10 milles en mer un combat à un hydavion ennemi sur lequel il a ouvert le feu à très courte distance. A abbatu cet avion qui s'est brisé en morceux au cours de sa chute. A eu son appareil gravement endommagé par le feu de l'ennemi.
[Flight Sub Lieutenant Navy Royal Naval Air Service No 1 Naval Wing Flight Lieutenant Navy Royal Naval Air Service No 8 Naval Squadron Captain Air Force Royal Air Force 55th Wing Croix de Guerre (France) Distinguished Service Cross Distinguished Service Cross Bar ]
ARCHIVAL INFORMATION
Date added: 2009-05-07
Last modified: 2011-02-13